Caring for Your New Flooring in Flint, MI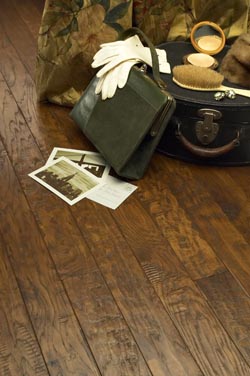 Flooring America of Flint is your first destination for fine carpeting, hardwood, and much more. It's easy to find flooring in Flint, MI, at our showroom that fits both your lifestyle and your home's existing design. Shop with us and bring home a floor that checks all your boxes — and be sure to rely on our friendly staff for help maintaining your latest investment.
Why Maintenance Matters
Adding new floors to your home can be an exciting process. Once your latest investment has been installed, though, it's important to keep up with its care needs. Flooring will only look and perform well for as long as it's maintained — that's why regular maintenance is essential. Flooring America of Flint can help you familiarize yourself with home flooring upkeep when you shop with us.
Every flooring type has its own unique needs. The type of maintenance your floors require will depend heavily on the material — hardwood, tile, carpeting, or vinyl. To learn more about flooring-specific care, we encourage you to talk to the specialists at our showroom. Read on for general information and maintenance tips.
Hardwood: Though hardwood is incredibly durable, it needs regular refinishing to prevent signs of wear and tear from building up. You may also want to consider sealing your hardwood to keep it beautiful for a longer time.
Tile: Whether it's in your kitchen or bathroom, tile is a tough flooring material that stands up to the test of time. If your grout is looking worse for wear, we definitely recommend re-grouting every so often.
Carpeting: Ah, carpeting. It's one of the lowest-maintenance floors out there, and it's so easy to clean. Vacuuming is all that's really necessary, but you may want to opt for deep shampooing a few times a year for best results.
Vinyl: Vinyl is a relatively low-key home flooring option that won't require lots of your time and resources to keep clean and beautiful. However, it's important that you don't use heavy-duty cleaners on it. Look for brands that are safe for use with vinyl.
The Flooring America Difference
When you choose Flooring America, you choose a trusted flooring retailer with decades of experience. We have thousands of products available for easy browsing in our showroom, as well as in our online catalog. Check either selection today to find out which product is right for your home.
Contact us today or visit our showroom to find out more about different flooring materials' maintenance needs. We serve residents of Flint, Michigan, as well as those in Swartz Creek, Grand Blanc, Davison, and Flushing.